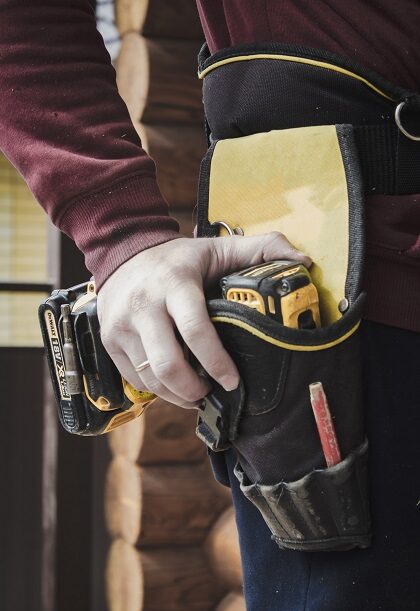 20+ Years
Experience in the Field
About Us
Experienced electricians you can trust
Electrix provides professional electrical contracting services across the Greater Toronto Area. Our teams of electricians are certified experts with years of experience in the commercial, residential, and parking garage restoration fields.

Electrix Group is widely known for performing fast and reliable new Ramp Heating Installations and Ramp Heating Repairs in Toronto, Mississauga, and surrounding areas.

In addition to providing a wide variety of building electrical services, we also offer temporary traffic light systems for use during parking garage restoration, and floor epoxy projects. Our expertise and commitment to quality ensures that our clients receive the most durable and effective solution on each project.
We look forward to working with you!
Lighting/ Wiring Upgrades
Heating Cable Repair
Commercial and Residential Service
Our Services
We are a Full Service Electrical
Contractor
Parking Garage Services
Electrical Services
Heating Cable Service
Parking Garage Services
We provide electrical services to the parking garage restoration industry. Our experienced team works with many concrete restoration contractors and engineers, providing efficient service to keep projects on schedule.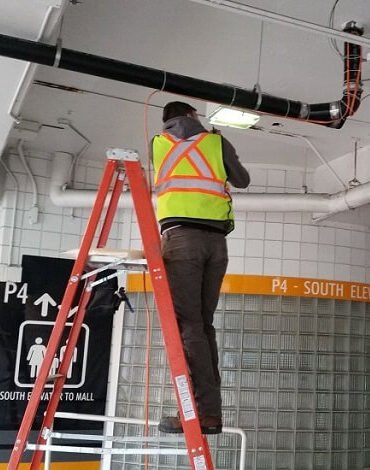 Electrical Services
Electrix is a full service electrical contractor with years of experience in the commercial, residential, and restoration fields. We provide a wide variety of services spanning across new construction, renovation, and ongoing maintenance.
Connect with us and know you're on your way to an electrical solution.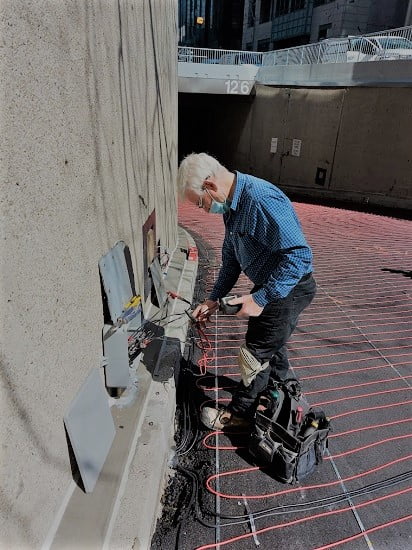 Most Trusted
Parking Garage Services
For over 20 years, our team has been designing and installing the highest quality snow melting systems across Southern Ontario. Our heating cable systems have been installed in parking garage ramps, stairwells, and walkways.

Through our unwavering commitment to quality, we only use the most durable, cost-effective products to ensure your system stands up to the harsh demands of our climate.

When an issue arises with a heating cable, we can isolate the problem and often can perform a localized repair which is much more cost effective than replacing an entire system. Our highly specialized equipment and methods combined with our experience allows us to quickly get your system back up and running.

In addition to heating cables, we also install and replace snow sensors and controllers.
System Design
New Installations
System Diagnostic Testing
Heating Cable Repair
Fault Locating
Heating Cable Locates
Consulting
Snow Sensing Systems
Snow Sensor Replacement
Ground Fault Protection
Contactor Replacements
Gland Retermination
Why Choose Us
Reasons To Work With
Electrix Group
Your project and your time is important to us and we take every job seriously. Our team is hard working and is focused on getting your job done right and up to code.
FAQs
Frequently Asked Questions
What areas do you service?

For electrical service, our team works across the Greater Toronto Area but for heating cable installations and repairs, we work across Southern Ontario.

Are you licensed and insured?

Yes, Electrix Group meets all licensing and insurance requirements of the Electrical Safety Authority and other governing bodies.

Can you repair heating cables in the winter?

Yes, heating cables can be repaired in the winter however, if the temperature is too low, concrete patches will be delayed until a warmer day.

Do you do small residential work?

Sometimes. We take on small residential jobs depending on how busy our crews are. Please call us to find out availability.

Who installs the traffic lights if I rent them?

Our highly skilled team installs the lights and adjusts the timing to your site and traffic needs. We also provide adaptive programming which allows the timing to adjust during rush hour for optimised traffic flow.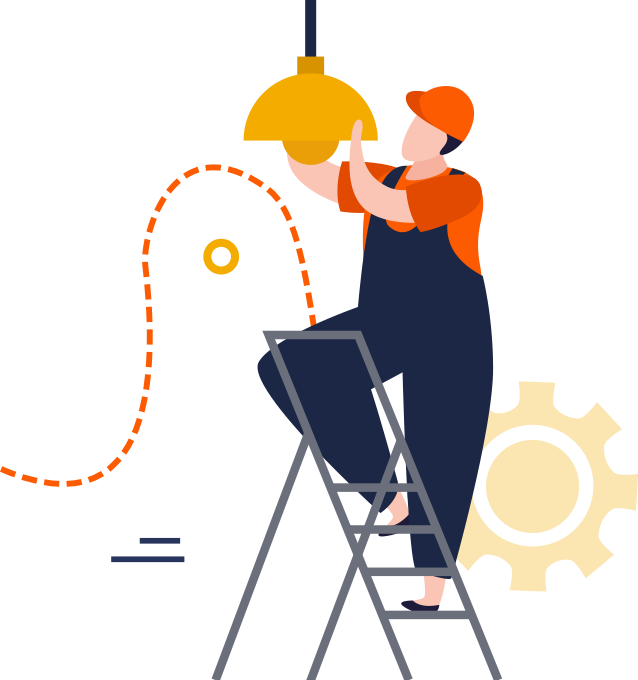 Contact
Let's make it happen
Our electricians are fully certified and ready to solve your problem.